Happy Feet: The Savoy Ballroom Lindy Hoppers and Me
written by Richard Michelson /illustrated by E.B. Lewis
"On March 12, 1926, the doors of the Savoy Ballroom swung open in Harlem. It was a night to remember, when blacks and whites, rich and poor, all came together to dance! This inspiring story of the world-famous dancing palace and home of the Lindy Hoppers is told from a father to his son, Happy Feet. It's Happy Feet's favorite story--after all, he was born on the very night the Savoy opened. And he hopes that one day he'll make his own dancing debut at the legendary ballroom… because with a lot of hard work and a little Savoy magic, anything is possible.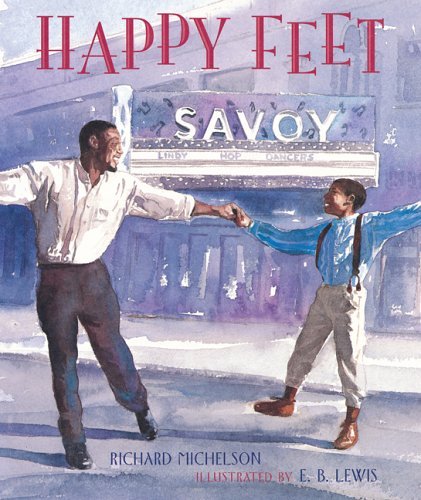 Mark the Savoy home